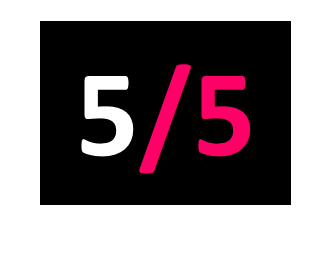 Sub Pop
Released: 10.09.21
Image by Nathan Keay
After the divisive (and misunderstood) Drums & Guns, Low seemed to spend the next few albums regrouping and playing to their strengths (the sparse beauty, the melancholy harmonies), without it ever being a step backwards. Which is why Double Negative dealt us all such an unexpected sideswipe – anger and despair expressed through noise and decay and distortion but still recognisably Low. That a band could make an album so radical, so late in their career, was an astonishing thing. But to do it twice? Fuck me.
While Double Negative often felt like Alan and Mimi howling and roaring in the face of just how FUCKED everything was, on HEY WHAT there's just as much noise and static and disorienting sonics, but their voices are front and centre like they're determined to get through to us. You could kick around references to Disintegration Tapes or Tim Hecker in the way the tapes sound on the verge of collapse, or any number of TUSK-endorsed guitar manglers to try and explain what Alan is doing. But all of these sounds are fully in service to their voices – Mimi's voice rising out of Hey's gritty low end, their harmonies strong and clear and hopeful on Days Like These, or as a counterpoint to the Earth-deep riffs midway through Disappearing.
I love this band unreservedly – they may be the best we have – but I also respect them deeply: their humanity; their willingness to eschew an easy life making lovely, commercial records like The Invisible Way; the way their faith informs everything they do without ever proselytising.
Rarely does a record seem to wholly capture the people behind it. Rarely is a record this special.