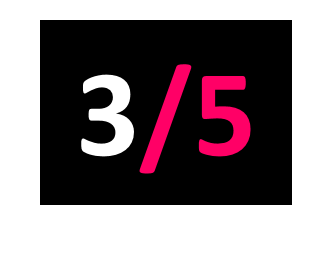 Easy Life Records
Released: 22.01.21
Lonely the Brave are trying to start 2021 on a better foot, with the release of their first album in five years – and the first featuring 'new' vocalist Jack Bennett. Two and a half years before getting to see how the most recent addition to the group fits is quite the wait, so the pressure for a pay off must be a bit daunting.
A few tracks on this album follow a bit of a formula: slow, mellow starts which build to cresending finales, earthiness combining with melodic brightness for a surprsingly pretty result, all overlain with gravelly vocals.
The Hope List took admittedly too long to figure out as a pun, only really becoming evident until the eponymous track. Initially it sounds like a standard, minimal, slightly bleak hard rock song – slightly eerie in its lack of percussive element. (The drums are usually the heartbeat of a song, after all.) But a closer look at the lyrics reveals the spin: the "hope list" is, well, a mental list of those life goals we make to combat hopeless feelings. Geddit?
It's the real tone-setter for the entire album – because who hasn't been having a bit of a rough time recently? And while singing about pushing aside negative thoughts that encroach on your quality of life and working towards positivity isn't the most original concept, it is a nice way to start off a year.