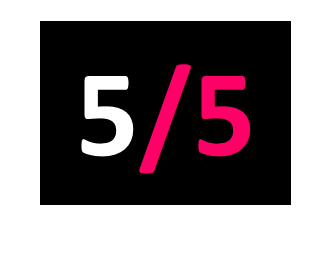 Sargent House
Released: 06.08.21
Image supplied by the artist
Kristin Hayter's work as Lingua Ignota has obsessed over divinity and transgression previously – her second album Caligula broke her through to a wider audience whilst feeding a culture of misogyny and patriarchy with its own violence turned back against itself, claiming the right of godhood to cast bloody vengeance on those who would inflict victimhood – yet the heretical might of SINNER GET READY still makes for an intense, provocative experience.
Here, Hayter's heresy is in her depiction (and sometimes personification) of an implacable deity, loathing of their own creation and denying from them any possibility of redemption or salvation. Throughout SINNER GET READY (her first release for Sargent House, having thankfully moved from her more questionable past label), Hayter flips the perspective between the voice of this wrathful God, those who in deed and corruption maintain the edifice of religion (with MAN IS LIKE A SPRING FLOWER interweaving the real life disgrace of televangelist Jimmy Swaggart into its narrative), and those attempting to exist within and survive a world already condemned.
If this sounds immeasurably lofty and divorced from listener experience, Hayter's compositions and performances here are too visceral and eloquent to allow SINNER GET READY to become a purely theological argument. Excising the industrial and noise components of her past work, the album's palette of stripped bare gospel and distended Appalachian folk still offers dissonant moments where Hayter pushes her classically trained voice to its guttural limit – I WHO BEND THE TALL GRASSES is liturgy as a call to arms – but also makes room for many moments of lingering beauty and beatitude.
Set within an almost ghost town beset by an underground coal fire for over fifty years, PERPETUAL FLAME OF CENTRALIA brings Hayter's fascination with judgement and endurance into more direct focus, her righteous narrator persevering against hellfire acting as an oblique metaphor for the encroachment of climate catastrophe. The plaintive piano chords and mournful strings that duet with Hayter's unshakeable, resonant voice ensure this is one of the album's most outright beautiful songs: a vision of heaven glimpsed on the path of hell, or a suggestion that the inevitable can still be overthrown.