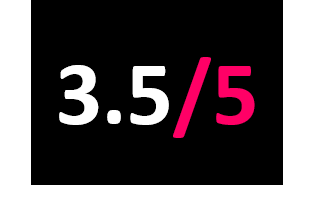 Fire Records
Released: 27.03.20
Four years since their last offering, Argentinian duo Las Kellies have recorded their latest release at their Buenos Aires home. They mix their punk and dub influences, resulting in crisp and often urgent guitars stabbing out over funky rhythms.
Much of Suck This Tangerine is short and sweet (five of the 12 tracks are under three minutes long), and Cecilia Kelly and Silvina Costa share the vocal duties in songs that don't get the opportunity to overstay their welcome.
The energy and pace in tracks such as Matrixland and Rid Of You are youthful. Oddly enough, when they combine their voices it sounds like classic Bananarama fronting a fuzzy punk combo; having said that the mixture of influences work well together and a happy balanced album is the result.