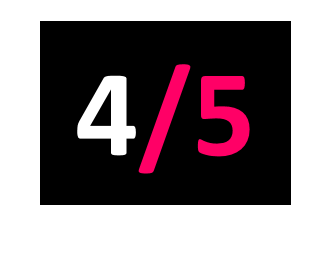 Brainfeeder
Released: 08.11.19
Given that each of his previous outings have avidly contemplated wistful sentimentality, transitional consciousness and incisive reinvention, respectively, it's a safe bet that Stuart 'Lapalux' Howard knows a thing or three about Trojan-horsing progressive sonics with ethereal musings.
On this expansive yet concise fourth effort, titled after – wait for it – a portmanteau of 'amniotic' and 'universe', the Essex-based beatsmith delves headlong into the notional depths of fluidity, and dredges up an exquisite potpourri of shapeshifting flavours that oscillate between pensive ambience and propulsive dissonance.
Peppered with mesmeric melodies and glitchy accoutrements, each track is ostensibly based on and/or around snippets of spoken word taken from friends, lovers and ex-partners (oh, to be a fly on those studio walls) – which all makes for a visceral, deeply immersive experience that's equal parts searing and soothing.
It's an inherently cinematic masterstroke with a pointed emphasis on linear cohesion that's strikingly evident throughout – particularly in the palpably seamless ease with which the pulsing quasars that close out album opener Oblivion dovetail gracefully with Voltaic Air's lushly verdant soundscape.
That in-built filmicness also lends a vivid graphicity to the indelibly evocative set: Thin Air is the exact sort of Björk-adjacent brooder that Brad Pitt's character in Ad Astra sullenly emotes to whilst parsing through his daddy issues; meanwhile, elsewhere in an alternate reality, Dr. Manhattan bops enthusiastically to Momentine's transcendent ballast as he ponders cosmic conundrums.
By and large, Amnioverse marks an unassailable triumph for Howard, especially considering the deft tonal mastery displayed therein – whereas its predecessor reveled in the aberrant beauty of creative destruction, the sublime intricacies of this record's stylistic flourishes reframe his idiosyncratic virtuosity anew.