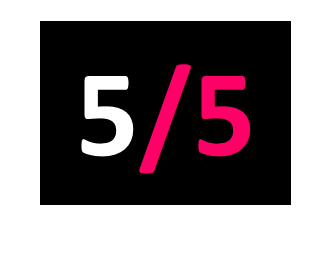 Rough Trade
Released: 24.03.23
Lankum have done it again.
False Lankum is a remarkable achievement, a consolidation and development of what they did with its predecessor The Livelong Day: both are albums that are utterly immersed in tradition but simultaneously reinventing what folk can be. Breathtaking opener Go Dig My Grave is a perfect example of what they're about: it's one of many variations of The Butcher's Boy, a 19th century ballad based on even older British ballads, and this Lankum version manages to sound respectful of the song's origins and yet has turned it into something bleak and black as night, with a second half that sounds absolutely like Swans circa The Seer, the same ominous crashes and Ennio Morricone ambience. Nobody else is doing anything like this, it sounds like grief feels and it's genuinely harrowing.
It's followed seamlessly (the whole album is presented as one piece, at times using linking, improvised 'fugues') by Clear Away In The Morning, which carries some of the alarming lurches of its preceding track into a gorgeous, close harmony heartbreaker, a song that sounds like dappled light and mist. Master Crowley's is a famous, oft-covered reel that starts out like a backroom session but mutates into something dark and distorted, like hearing Planxty from the bottom of a K-hole. Newcastle might be the straightest, sweetest song here, probably best know from Shirley Collins' version and a wonderful showcase for Radie Peat's endlessly affecting voice (all the vocals on False Lankum are perfect). Netta Perseus is one of two Daragh Lynch originals and at first sounds like a Greenwich Village staple before veering into more alarming territory. The New York Trader is another song that wrongfoots you – it comes on like a fairly straight shanty until a false ending at the halfway mark leads into a stomping, rumbling, nightmarish crescendo. Lord Abore & Mary Flynn is just gorgeous, harmonies for days, and On A Monday Morning is a far more gloomy, rueful version than any I've heard. Closer The Turn – the second Lynch original – has a vocal style that somehow sounds like Pink Floyd's Echoes, but over the course of its 13 minutes gains in intensity and regret until it seems to collapse in on itself, a couple of minutes of cacophony that again call to mind Swans. And if there's a more baldly crushing lyric than 'the sun it turns to laugh at you and the planet that you're on', I've yet to hear it.
Everything about this album is fascinating – the origins of the songs, the story of its recording by the sea, the way the band decided to embrace both the sweetness and the darkness of their earlier releases – and everything works. It's a source of joy and wonder that a band can still resolutely work in the folk idiom but embrace drones and noise, post-rock and even metal tropes, and not sound shit. If The Livelong Day felt like a game-changer, False Lankum is a restatement and a victory.