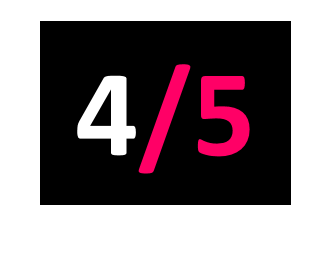 Asylum Records
Released: 04.03.22
As any life coach worth their salt will attest, charting a path to success has more to do with consistency than outright perfection. After four previous EPs in an almost decade-long career, on his long-awaited, triumphant debut LP, Kojey Radical resoundingly proves he's always understood the assignment. See, good MCs can either hype you, move you, inspire you, make you laugh, invent brand new flows, progress the culture or make you think – elite MCs, however, set the bar across the board. This pretty much goes without saying, but the man born Kwadwo Amponsah is squarely in the latter camp.
Amply filigreed with equal helpings of pensive vulnerability and assertive swagger, Reason To Smile proffers resonant bon mots on the complex lived experience of contemporary Black Britishness. Expansive yet cohesive, the vivid sonic tapestry woven by the 29-year-old Hoxton-raised multi-hyphenate serves as the most unequivocal indicator to date of the lucid eclecticism with which he has long since operated. Equally comfortable on soul-kissed, funk-tinged and grime-adjacent beats, Radical effortlessly displays exceptional dexterity, unspooling precise yet painterly verses that incisively examine recurrent themes of masculinity, family, race and religion.
Both Nappy and Fubu earnestly extol the virtues of unapologetic Black pride – elsewhere, Born deftly juxtaposes chest-thumping affirmations with capricious piety, whilst War Outside merges eerie whistles, moody lyrics and choirlike hums into a bass-heavy collage of texture and rhythm. Gentler moments come during the velveteen twofer of Beautiful and Anywhere, both inarguably destined for steady summer cookout rotation. That said, the true crux lies in Gangsta, Radical's heartfelt celebration of his mother, who also narrates the album, recollecting her journey from Ghana to the life she built in the UK.
Steeped in wry candour and defiant charisma, this record patently evinces not just the power of unconditional love, but also what it means to move through the world while Black, all without ever devolving into sanctimony. With his star on the rise, Radical's enthralling synthesis of forthright wit and ineffable soulfulness elevate him above the fray – or, as he emphatically declares over the butter-smooth groove of Silk: "The way the boy cook up/They ain't serving this raw". Word the fuck up!