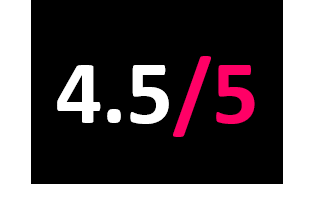 One Little Independent Records
Released: 03.12.21
Image by Denise Else
With the potential for a somewhat normal Christmas this year, two linguistic powerhouses have come together to create something suitable for everyone's festive celebration. Former poet laureate Carol Ann Duffy has built her career on a foundation of transforming everyday experiences into fantastical works of literature. Now, thanks to the musical prowess of folk artist Kathryn Williams, the Yuletide season has been condensed into Midnight Chorus: a collection of harmonic pieces that can serve as this December's soundtrack.
Refreshingly, this isn't a record full of saccharine songs about how it's the most wonderful time of the year. Christmas preparations can be as stressful as the day itself is enjoyable, and sometimes it's overhyped to the point that it can never live up to expectation. Midnight Chorus could go some way to remedy over-expectations: Hidden Meanings reflects on realisations that only come about at the end of the year when writing Christmas cards reminds you of all the folks who deserve more contact than a glitter bomb through their letterbox. (Please Be) Somewhere's gentle folk melody masks a sadder, more desperate plea to absent loved ones.
While this isn't the work of the devout, the influence of traditional carols can fool the ear into thinking the television set has been tuned to Songs of Praise. Really, though, it just means everyone around the dinner table – devout or secular – should find something pleasing to listen to whilst tucking into their turkey, goose or nut roast. Apostle's chiming bells invokes Christingle services, while Dear Lord is technically a prayer to a higher power, albeit for the chance to meet Dolly Parton. While it would be a difficult Christmas list item to achieve, there are maybe more pressing problems that currently hold the Almighty's attention.
But it's the songs about the little things that stand out best on Midnight Chorus. Snow Angel takes a child's memory of playing in the snow and shares it with a backdrop of soft, ethereal music that transforms it into a tangible scene of childlike imagination. Titular track Midnight Chorus sees the album out into the New Year – wishing everyone good health has never been more poignant as we wave 2021 goodbye.