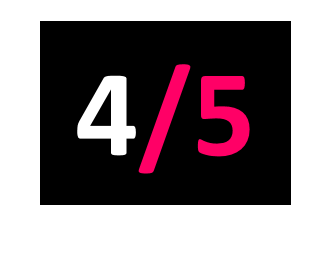 Double Six/Domino
Released: 20.01.23
Image by Marlene Marino
At the time of writing, John Cale, revered as the most uncompromisingly avant-garde founding member of The Velvet Underground, has just concluded a UK tour brutally early with a well-received show at Whitley Bay Playhouse, the remaining dates cancelled due to Covid-19 infection in the Cale team. It's perhaps appropriate that the Welsh musician's latest album Mercy is steeped in the anxieties of our time, bleeding through not only in Cale's lyrics, but also in the sense of unease and uncertainty on tracks such as Marilyn Monroe's Legs (Beauty Elsewhere), a beguiling track which gives the sense of drifting in and out of consciousness, flitting between past and present.
Cale's voice remains as instantly recognisable as ever, while his sense of melody on the catchy Noise Of You will be familiar to anyone who has ever loved Paris 1919, or any of Cale's subsequent forays into avant-pop. The overall sound of Mercy could be described as drifting electronica, with Cale giving a variety of contemporary collaborators breathing space to enhance his compositions. Story Of Blood, featuring Weyes Blood, could almost be a 21st Century take on Brian Wilson (a formative Cale influence) or Todd Rundgren; its swirling melodicism weaving a hypnotic spell on the listener.
Cale et al maintain the quality control across Mercy's 12 tracks, with every track proving memorable and distinctive. Moonstruck (Nico's Song) is a case in point – a moving lament/reflection on the late Velvet Underground chanteuse and ground-breaking singer-songwriter, pleasingly reminiscent of moody Cale reveries such as Riverbank from the strangely under-appreciated Honi Soit (1981).
Animal Collective make an appearance on the disquieting Everlasting Days, while Night Crawling again finds Cale in late-night reflection over a compelling electronic rhythm. The fraught mood continues on The Legal Status Of Ice, featuring Fat White Family, finally giving way to blissful reverie on I Know You're Happy, while the dream-like Out Your Window closes the album on an optimistic note.
One could be forgiven for thinking that, at 80 years old, John Cale is ready to rest on past triumphs, but this musically rich and arresting album suggests otherwise.