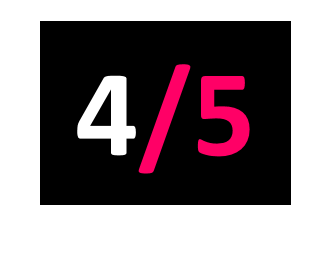 Domino
Released: 19.08.22
Image by Matilda Hill-Jenkins
It feels like the country is in a difficult place at the moment, however the good news is that Alexis Taylor and his outrageously talented band of musicians have released their eighth studio album. The even better news is that it's their best work since 2015's excellent Why Make Sense.
The album kicks off with Down, a funk-inspired tune which samples Universal Togetherness Band's classic More Than Enough. The sound is reminiscent of their earlier albums, but with the added polish and production value that only years at the top of the industry can bring. It's also the first single released from the album, with an accompanying music video which is as striking as you'd expect.
From an utterly joyous opening, the album never really slows down. Second track Eleanor is the sort of indie bop which ought to be thundering out of the speakers at Glastonbury's Park stage by this time next year, whereas title track Freakout/Release is something else entirely. Much more absurd and slightly more industrial, it's songs like this that mean the album strikes an exciting balance between the band's anthemic instrumentals and Taylor's slightly neurotic lyricism. Joe Goddard takes over vocal duties on Miss The Bliss, which is good news for those of us who enjoy his turns as the star man in the 2 Bears and other side projects. However the album really hits its stride with Broken and Time, which are such typically excellent Hot Chip tracks that their soothing familiarity feels like putting on an old jumper.
There are also a couple of features from guest artists Lou Hayter and Cadence Weapon, with the latter's turn on The Evil That Men Do providing the album's only real downtempo tune. It's a nice change of pace before the outstanding Guilty and Out Of My Depth round things off.
By the eighth album of a band's life it's difficult to have a great deal new to say. But if you're a fan of Hot Chip you'll certainly enjoy their latest album. If you're not a fan of theirs, well, you'll probably enjoy it too.