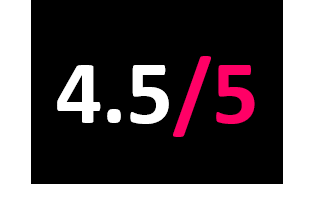 Speedy Wunderground
Released: 29.04.22
Honeyglaze's self-titled debut album is radically refreshing and does not disappoint.
Like any good band, neatly categorising Honeyglaze into any one genre is near impossible. Album tracks like Creative Jealousy channel a synth-heavy alt. pop whilst Burglar verges on a brooding Kraut-iness. Undercut by Anouska Sokolow's intoxicating vocals, the album effortlessly traverses sound and meaning.
Vulnerable and humorous in equal measure, Honeyglaze speak of mundanity, awkwardness and insecurities. They don't take themselves too seriously. Their playfulness is inviting. You can't help but nod along.
Despite being the culmination of years of song-writing, Honeyglaze doesn't feel like an incoherent patchwork. Over 38 minutes, Honeyglaze transport you to a place of romanticised youthful abandon and bring you right back down again.