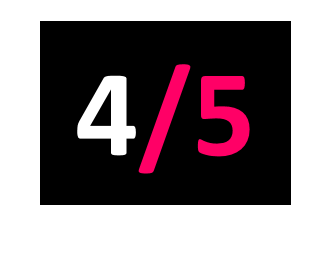 Lucky Number
Released: 05.06.20
Fresh from some perhaps overly critical reviews suggesting their second album sounded too 'similar' to their distinct debut, you get the sense that Hinds' new release, The Prettiest Curse, is an attempt to carry out two distinct responses.
On the one hand it sticks two fingers up to the naysayers by carrying on as normal with their loose guitar-driven indie rock sound (as evidenced on Burn and The Play); and on the other hand, it takes wild swings and ventures into new textures.
Opener Good Bad Times manages to blend Pet Shop Boys synths with Bananarama-esque sugary sweet melodies, and Just Like Kids takes us into Aqua Barbie Girl choruses. Sounding fresh and free, this is the sound young people should make; screw the critics, they know nothing.