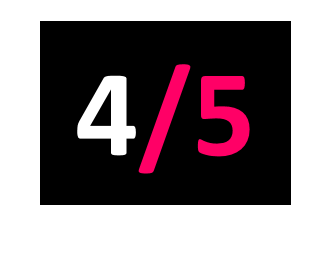 Lucky Number
Released: 08.01.16
After a manic year of sold out shows across the globe, Hinds have garnered a reputation for insatiable live shows. They have become the sound of a youthful Spanish scene alongside The Parrots and Mourn, with their unbridled enthusiasm and passion finally being translated into a debut album. Having only released a small amount of music, it makes their current notoriety all the more impressive.
There is a devout honesty that underpins Leave Me Alone; Fat Calmed Kiddos is a tale of drunken texting cloaked in a haze of sweet guitars. San Diego has a similar upbeat quality to it coupled with its downbeat saddened lyrics, which are shouted over the jangly guitars. However, And I Will Send Your Flowers Back is a much more delicate and heartfelt track, with the screech of the guitars toned down, the lyrics take to the fore and are delivered in a softer manner. The mundane yet all too common subjects and youthful enthusiasm make Leave Me Alone all the more endearing.
Trying to bottle those incendiary, raucous shows and distil it into a coherent collection of tracks is a tall order for most bands, and the resultant album is much more laidback. Their languid style often becoming little more than a canter, it possesses all the garage pop sensibility you could wish for, there's an abundance of jangly guitars yet it lacks the power and energy of their live shows.
For a band with such an intense reputation for whipping crowds into mass frenzy, Leave Me Alone is more measured than exuberant. Despite this, the album stands out as an exquisite debut in its own right, with the band's live prominence put to one side, their honesty, naivety and heart-on-their-sleeves approach makes for the perfect record.