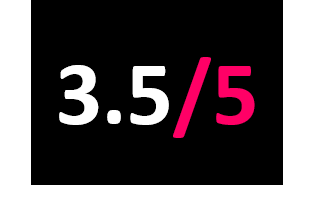 Fysisk Format
Released: 02.12.16
www.soundcloud.com/hilma-nikolaisen
Hilma Nikolaisen made her name as bassist in Norway's heavily influential psychedelic, noise pop band, Serena-Maneesh and she doesn't stray too far from those roots on this, her debut solo offering.  Hermitage is an epic eight-minute opener that showcases Hilma's wide musical ability and, perhaps bizarrely, it's hard to look past Tim Burgess when pinpointing her vocal style.  It means that the indie pop of Two Three Four Five only strengthens the unlikely Charlatans comparisons.
Nikolaisen's androgynous vocal range may be limited but there's enough here to keep the record interesting, from the funk of On And On And On to the great guitar hook of Home Straight Sorries, the album's highlight.
An intriguing and accomplished debut.