Other People Records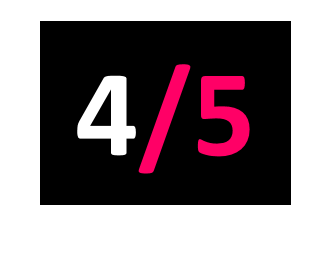 Released: 17.11.17
Gleemer is a project which has come a long way in a fairly short period of time. Starting out as a solo endeavour for Colorado born Corey Coffman (then resident in New York), as his songs started gain an audience, it fleshed out into a full band which took him back home to the Rockies to focus properly on it. As Gleemer's membership has gained a clearer identity, perhaps inevitably so too has their music.
This really started to become apparent on 2015's Moving Away, when the tumultuous noise which was one of most prominent features of much of their previous work started to drift into the background. In its place, the inherent melody of their songs began to emerge into the light, as did Coffman's vocal, thick with emotion.
Anymore sees Gleemer striding further down this road, and their confidence in their work is plain to see, from the beautifully melodic opening one-two of Basketball Casino and Soothe Me. It sometimes feels like a bit of a back-handed compliment to praise how well-constructed a rock record feels because it suggests a lack of thrills, but there's plenty for those of us who get our kicks from pandemonium to latch on to. Come Down brings chaos from the get-go, and Dryness is one of several songs which bursts invigoratingly into life.
All round, Anymore is a brilliant record and an ideal soundtrack to the colder season. Many bands wear the slightly interchangeable tags of shoegaze, dream-pop and noise-pop, but few do so quite as immaculately as Gleemer.