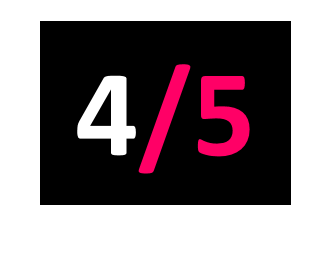 Merge Records
Released: 05.10.18
Image by John London
When is a hardcore record not a hardcore record? When it's by Fucked Up, usually: although the band have always maintained a foothold within the punk circuit that birthed them, from the off they've been defined by the kind of outsized statements – be it their series of Zodiac themed singles, generally lasting around quarter of an hour, or their beloved concept double-album David Comes To Life – that has seen both the music they make and the audience they attract reach far beyond the faithful.
After the relatively restrained (and not coincidentally, somewhat mutedly received) Glass Boys, Dose Your Dreams provides the band's most sprawling and unruly canvas to date. Encompassing gaudy horn sections, psychedelic pop, Southern groove and a dash of orchestral grandeur thanks to arrangements provided by Owen Pallett, this is – in a career defined by straddling close to the border of absurdity – a joyously, sometimes bafflingly over-the-top effort.
As ever, the scorched roar of frontman Damian Abrahams stops the whole effort from floating away entirely from terra firma, and if even if there are few full-throttle ragers this time out, the previously underutilised interplay between Abrahams and bassist/backing vocalist Sandy Miranda turns tracks like Tell Me What You See into glorious shout-a-long anthems.
Beyond that though, the album's elastic scope throws up curveball after curveball: the slow build electronica of Talking Pictures, polished Primal Scream-isms of the title track and gloriously elongated closer Joy Stops Time count as definite successes, although the monotone-man-who-thinks-he's-Bukowski spoken word running over Normal People is one idea that could comfortably have been left on the cutting room floor.
But like any classic double album, the undiluted ambition and excess of Dose Your Dreams is the entire point. If they're a band that's always avoided genre straightjacketing, this is the record that detonates the sound into a dozen new avenues, their restlessness turned into a call against inaction.