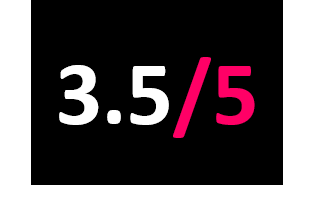 Self Released
Out Now
Sunderland based experimental electronic artist Fearbox has spent years recording "found sounds" to make an intriguing collection of music. Whether it can be called music or not is quite unclear, as his latest material also comes packed with a lot of random noise and relies heavily on minimalism. The Deconstruction EP literally feels like your mind is being slowly taken apart bit by bit under the supervision of the artist.
It's hard to say whether the resulting experience is a pleasurable one or not; as an answering machine echoes in 3AM and ghostly voices whisper under spooky retro space noise of Distant And Cold. Spoken word lyrics drive the droning brood of The Silent Tape – "The silent tape ends/we have nothing" – this is the stuff of surreal nightmares and unearthly coldness. Closing track Nein is an afterglow of white noise from the post-apocalypse. Beats are drilled into the core of some tracks, reminding you for at least a second that this is meant to be music – a form of music that is on the verge of unlistenable.
In fact, at times the Deconstruction EP feels more like an accompaniment to a BALTIC art installation than a standalone work. What is for sure though, is that Fearbox's ethereal sounds and samples of realism can project their own strangely haunting imagery – if you're willing to surrender your imagination to it.
Fearbox's Deconstruction EP is free to download now from his Bandcamp page.