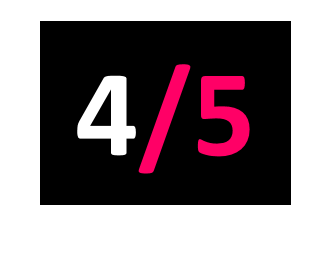 Spinefarm Records
Released: 10.05.19
Employed to Serve's new album Eternal Forward Motion has some pretty big shoes to fill – its predecessor The Warmth of a Dying Sun was both critically acclaimed and award winning. Thankfully, however, it appears that ETS have pulled off this latest release, taking the sound established in their last record and developing it even further.
Eternal Forward Motion's eponymous track is complex, layered, and well-constructed, as far as heavy rock songs go. But what sets ETS apart from the rest is the incredible contrast between high pitched, raw vocals and those deep, rich instrumentals. This is best exemplified in Beneath It All, which showcases their ideal blend of gritty guitar, thrash drums, and Justine Jones' perfected screaming. Suspended in Emptiness is one of their more emotionally charged songs, channelling the anger and dissatisfaction of modern, fast-paced society which pulls this album together.
Apparently for Employed to Serve, the only way is up.