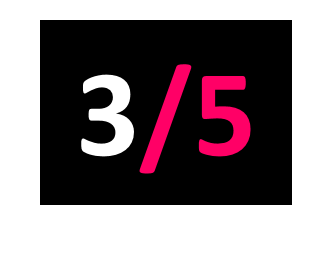 Crammed Discs
Released: 26.04.19
Given that the Lagos music scene is currently hotter than Lucifer's naughty bits, it makes perfect sense that Ekiti Sound's giddily capricious debut would fancy itself as an ostensibly eclectic avant courier of sorts – alas, this lofty ambition is never quite realised.
Don't get me wrong, there's some great moments – Lagos Lullabye conjures such vivid snapshots of Africa's most populous metropolis that you can practically smell the roadside-roasted plantains; whilst elsewhere, braggadocious Pidgin bars lend extra oomph to Rap King's bass-heavy ballast.
However, the record does also fall victim to its own wilful rootlessness – Miss Dynamite's glitchy warbles clearly miss their mark, and Super String Theory's grating dissonance mostly comes off as maddeningly derivative.
That said, Naija STILL no dey carry last!