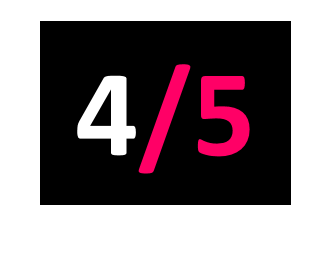 4AD
Released: 21.10.22
Image by Ben Rayner
Dry Cleaning are a bit of an incongruous beast, a sort of microbial science fair experiment that feels as if it has mutated in the Petri dish, gaining in the process sentience and mastery of a billowing tongue powered by a brilliantly bizarre mind.
The South London four-piece came into being in 2018, and in the years since have progressed from enthusiastically-endorsed post-punk curio to fully-fledged darlings of a thriving scene with admirable haste.
For the uninitiated, the quartet have carved out their niche with an alchemical blend of savvy, hypnotic, looping instrumentals and spoken word vocals that are as surreal and soothing as they are intangibly moreish.
Cynics might argue that Dry Cleaning's originality only runs as deep as your personal acquaintance with The Fall or Annette Peacock, but rarely have comparable blueprints been delivered with front-woman Florence Shaw's undying devotion to nonchalance, or with lyrics this evocative and downright scatterbrained. Imagine a cartoonishly disinterested call centre worker reciting passages of Bob Dylan's Tarantula, and you might be halfway there.
Established advocates will be pleased to hear that sophomore album Stumpwork continues to uphold many of the tenets that have served the band so well thus far, but there are signs of growth here too.
Standout track Kwenchy Kups, for instance, brings to mind The Smiths had Morrissey been a bored woman at a zoo dealing in see-sawing monologues about otters, rather than a bequiffed baritone with a morbid eye for double decker buses.
Elsewhere, lead single Don't Press Me is a short, sharp stab of acerbic, gaming-mouse-related avarice, with a chorus that flirts with that most precious of Stumpwork's commodities – something almost approaching an actual melody – while Hot Penny Day sleazes along like the score to an '80s detective show about a coven of loquacious witches.
All of this is to say that there are bright moments littered throughout, not least in Shaw's lyrical musings, which constantly prickle with the nagging suspicion that she picks them at random from a Dadaist tombola drum.
Personal taste will dictate whether or not you find all of the monotone to be a little too monotonous, but for those with a stomach for witty nonsense and the bewitchment of post-punk's more repetitive tendencies, Dry Cleaning have once again proven they are a captivating proposition.