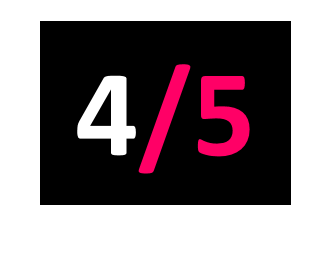 Upset The Rhythm
Released: 24.06.16
Image by Joe Singh
Throughout their career, Deerhoof have managed the tricky and satisfying balancing act of remaining true to a trademark sound whilst constantly pushing at its parameters and finding new tricks to revitalise it. Hence the manic pop of Friend Opportunity sits next to the askew rock of Offend Maggie, the direct rhythms of Breakup Songs next to the tense longeurs of La Isla Bonita: their discography makes for one of the most startlingly consistent yet diverse and rewarding catalogues out there.
So just what incarnation of Deerhoof has turned up for album number fourteen, The Magic? On a compositional level, it's the likes of Breakup Songs and the slightly below-par (by Deerhoof standards at least) Deerhoof vs. Evil that The Magic bears the closest comparison to. Pieces like Life Is Suffering function as a series of pop modules deliberately put together in the wrong order yet thrillingly still functioning, with compositions bent into perverse shapes at the root but emerging even more delightful for it.
That said, there's also some of the most straightforward indie rock joy that this band have produced for many a year here. The beautiful Criminals In The Dream woozily floats its way between lush synth pads and a surprisingly straightforward rock pulse – straightforward for a band containing the octopus-limbed drummer Greg Saunier anyway – to make for a disarming surreal delight. Acceptance Speech, meanwhile, is an almost-anthem rescued from itself by Deerhoof's ever-reliable trick of turning hit melodies into bizarre experiments and vice versa. Even these songs however shift startlingly from section to section in unpredictable manner, guided by an internal logic known only to this quartet.
As ever, it's the sheer number of ideas that the band makes their way through across forty minutes that places them in a category all of their own. There's minimalist glitch lullabies (I Don't Want To Set The World On Fire), cubist funk (Model Behaviour) and ultra-trebly synth-pop permanently on the verge of collapse (Nurse Me), to note just a few songs. Once again, Deerhoof prove themselves masters of blurring the lines between the mainstream and the avant-garde until the barrier between them dissolves entirely.