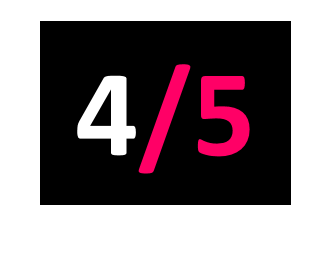 Joyful Noise
Released: 22.10.21
With over 20 years of critical and commercial acclaim, Deerhoof have spent their time creating almost 20 albums that aim to blur genre, demolish limitations and induce some level of chaos.
The indie rockers have built a reputation for an ever-evolving sound, that is yet ever rooted in disjointed melodies and abrasive changes in timbre and tonality. The band prove with album after album that they deserve their reputation as one of modern alternative's most prolific and consistent underground artists.
Somehow Deerhoof became established as a force that are at once, versatile yet thoroughly idiosyncratic and recognisable. Despite their time in the spotlight, Deerhoof still carry the energy, charm and potency of a band that are always attempting to challenge themselves and create something ambitious and gripping.
Their 2020 release, Future Teenage Cave Artists, saw the band strip themselves down to an almost primitive level, fusing the cynicism and fear of the pandemic with something raw and exciting. A year later, Deerhoof present us with Actually, You Can.
Actually, You Can is surprisingly wholesome. The sound launches from thunderous guitars and howling vocals, to a simple plucking of an acoustic guitar, blessed with a hushed vocal; the melodies sound angular and intriguing and at its heart, the album is an adrenaline ride filled with fun. Yet, despite how inevitably Deerhoof this project sounds, the band still manages to surprise.
Simply put, this album radiates heart and hope. The lyrics throughout preach of building ourselves with the tools afforded to us through love, beauty, community and positivity. From an onslaught of riotous tracks that feel effortlessly anarchic and liberated, to more communal tracks that breeze across the album with a gentle whimsy and grace.
Nothing on the album is too challenging to the pallet, and many of the more experimental tropes of the band's past have subsided into little twinkles of a memory. Veteran fans of the band will find glimmers of their favourite Deerhoof tracks, yet a new listener will be enamoured by their joyful and triumphant performances.