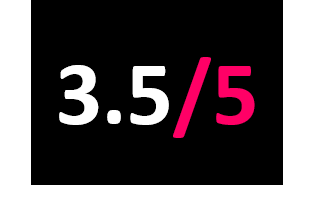 Modern Sky UK
Released: 18.10.19
Glaswegian four-piece Declan Welsh and The Decadent West release their eagerly anticipated debut album. Featuring singles Absurd, Different Strokes, the Radio 1 play-listed No Fun and the upcoming indie disco anthem How Does Your Love.
On my first listen I felt a little disappointed, it felt like I was listening to an Arctic Monkeys tribute band with a good dash of The Strokes, The Clash and Franz Ferdinand added for maximum indie lad-ness. However, on subsequent listens, the songs' infectious catchiness, singalong choruses and Declan's heavy accent manage to burrow their way into your head and heart and lodge themselves there.
The band's songwriter and frontman is also a poet, which clearly comes across in his lyrics. I found Absurd particularly moving, a fairly predictable indie punk number but with the themes of struggle and austerity which sadly resonates with everyone in today's current climate.
It's very easy to envisage most of these tracks being played loud at a sweaty gig with the audience fist punching the air and shouting out every lyric, particularly on New Me And You. Be Mine brings some dynamics to the album, offering a nice break from the full-on indie anthems, although I absolutely can imagine Alex Turner singing it, however he definitely wouldn't do it with half the charm of Declan's Scottish drawl.
This album is definitely not groundbreaking, but there does feel something familiar and comforting about that in these uncertain times. You are safe in the hands of Declan and the boys, safe in the knowledge that they will deliver an album of near-on perfect indie punk that will stay with you.