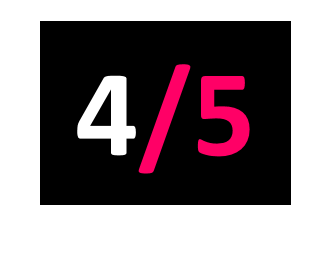 Ipecac Recordings
Released: 05.05.23
Dave Lombardo didn't make sourdough. Dave Lombardo didn't buy a beginners watercolouring set, Dave Lombardo didn't run a family quiz on Zoom. Dave Lombardo spent lockdown recording Rites of Percussion which features drums, drums and more drums because DRUMS is what Dave Lombardo is all about.
Dave Lombardo is a drumming legend. His decades long tumultuous tenure in thrash metal titans Slayer along with stints in Mr Bungle and collaborations with Lorenzo Arruga, John Zorn and DJ Spooky amongst others have showcased Lombardo's open minded approach to rhythm and his ability to fuse his Cuban drumming heritage to any given genre.
Rites of Percussion is 13 tracks and 35 minutes of drums, drums, percussion, and more drums. Alright, there's a smattering of piano, a few bursts of atmospheric modular synths and the odd string pad but mainly this is a celebration of hitting, shaking, banging, hammering and bashing.
Flawlessly recorded in two very different acoustic spaces by a drummer who isn't afraid of ditching the click-track and embracing dynamics, this album is welcome tonic to the endless array of new age easy listening percussion albums used to soundtrack the patrons of eye wateringly expensive yoga classes realigning their chakras.
Standout tracks for me are the anxiety inducing and intentionally cinematic Blood Let, the claustrophobic amphetamine twitches of Interfearium, which would perfectly soundtrack some of David Cronenberg's more unpleasant cinematic output, and the epic finale of Animismo which demonstrates Lombardo's ability to move from thrash metal intensity down to jazz and bebop swing.
If you don't like drums I'd probably give this one a miss, but if you do, turn it up loud and enjoy the sound of a drumming icon hitting things with sticks.