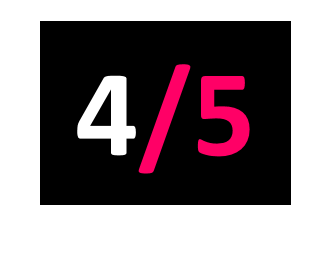 Button Up Records
Released: 30.04.21
A mainstay on the independent festival circuit, Colonel Mustard and the Dijon 5 translate some of their live party vibe onto their latest album, The Difficult Number 2. A melting pot of different styles, the band combine disco, rap, dubstep, country, rock and funk without so much as blinking an eye.
Album opening G.T. Part 1 starts gently, with acoustic guitar and melodic lyrics setting the scene of a journey through outer space, until half way through electric bass and brass up the tempo and launch into a funk-laden track, syncopated drums driving the music onward "past Mars at a million miles an hour".
An offbeat, catchy earworm of a track, Cross The Road is reminiscent of an educational children's song, but for adults. It teaches road safety in a really fun way. Imagine a festival crowd being directed to one side of the stage, before they then cross the road to the other side. Well, now you can do that from the comfort of your garden.
Then it's time for some genre hopping, with Country As Muck bringing the pace down a notch or two with some slide guitar. But Ted Dancin' brings the mood back up with an upbeat, catchy dancefloor number, complete with some 80's synthesiser, fast drumbeats and a tuneful brass fuelled chorus.
These Are Not The Drugs (You Are Looking For) brings a sing-along jazz pop vibe with a rap interlude. We Are Dinosaurs is a song of contrasts, starting with a deep-voiced narrator, echoing menacingly, before a bouncy brass refrain takes over. The uplifting verses then give way to a heavy dub-step chorus chanting "We are the dinosaurs, let me here your dino roar".
Wonderfully quirky, this latest offering of upbeat, funk-infused disco rock is sure to put a big smile on your face. Spreading a little Peace, Love and Mustard.
A livestreamed performance on Saturday 1st May marks the official launch of the album, direct form Glasgow's famous Barrowland Ballroom.