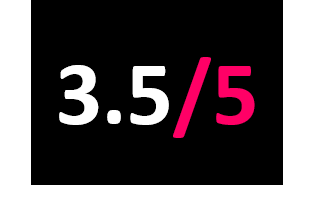 Harper Digital
Released: 19.05.17
http://www.colliebuddz.com/
It might've been a hot minute since we last heard a full-length release from Collie Buddz, but that doesn't mean he hasn't been putting in work like Rihanna.
In addition to touring extensively alongside Cypress Hill, Matisyahu and Rebelution, the 32-year old Bermudian singjay has also been quietly building up an impressive entrepreneurial resume that boasts both a (legal) cannabis business and thriving radio station among its diversified portfolio.
Now he's back with his first LP in a decade, on which he invites listeners to partake of a potent blend of sex, high-grade ganja and island vibes rolled into ten tightly packed one-drop riddims that demand to be blazed down to the very last roach. It also doesn't hurt that he's got Kat Dahlia, Kreesha Turner and the big homie Snoop Dogg along for the ride.
Although Good Life effectively synthesizes the slick reggae-meets-hip-hop stylings of the former sound engineer's self-titled debut with an intoxicating fusion of organic ragga-soca dubs – think equal parts Damian Marley and early Sean Paul – what it lacks is a truly memorable moment, à la Come Around, his crossover smash stoner anthem.
That said, the winning combination of Buddz's raspy singsong vocals and Supa Dups' stellar production will definitely keep this solid comeback effort in steady rotation well beyond the summer months.
In the immortal words of Joe Strummer for The Clash: "Rudie can't fail!"