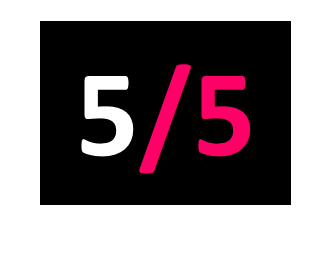 EMI Records
Released: 27.08.21
Synth pop and electronica fans pay attention. Chvrches' fourth album, Screen Violence, is about to become your new obsession.
The moment opener Asking For A Friend fades in, you could be forgiven for thinking that Chvrches have peaked too soon with this lush, rhythmic banger. However, in truth, the familiar and angelic purity of Lauren Mayberry's vocals and the sumptuous synth soundscapes of Iain Cook and Martin Doherty lace this entire album with anthem-like beauty.
I have no hesitancy in saying that Screen Violence is a hit waiting to happen. From single Good Girls right through to final track Better If You Don't, it has that rare quality; it feels incredibly nostalgic whilst being totally new.