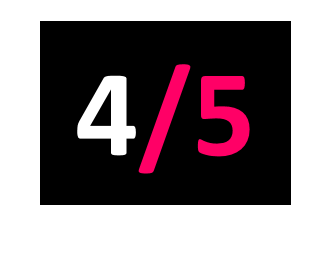 Glassnote Records
Released: 25.05.18
Back in 2013, debut album The Bones of What You Believe presented Chvrches as something of an outlier in the contemporary synth pop revival; an introspective trio whose arsenal of sparkling tunes were fuelled with an independent, almost DIY flair. Fast forward five years and their star burns as brightly as ever, yet in many respects the group heard on Love is Dead could scarcely be further removed.
Much of this clearly owes to heightened aspirations, though perhaps the biggest influence on the record's colourful sound comes from producer Greg Kurstin (Adele, Sia, P!nk). Indeed, in employing outside council for the first time, the Glaswegians have delivered a bold and aggressive break for the big leagues; a record where even the most rudimentary choruses carry a blockbuster sheen and practically every track the whiff of a potential single. For their part, the trio themselves have also upped their game – not least frontwoman Lauren Mayberry, whose remarkable spike in confidence culminates in her most impressive vocal performances to date.
It's the kind of shameless commercial punt which will inevitably draw naysayers, yet by and large it's a swing which suits Chvrches immensely. Its strengths are immediately coalesced in opener Graffiti; a glossy, no-holds-barred anthem, but one which sacrifices none of the heart that's captured so many on their journey so far. Festival dominance awaits.