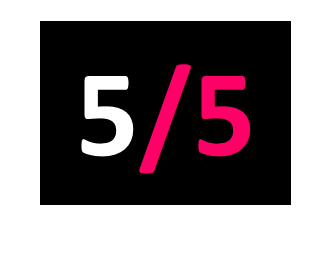 Because Music
Released: 09.06.23
Image: Christine and the Queens by Jasa Muller
Since the very beginning Chris has written around the expression of self, questioned and employed characters as costumes or masks; part Bowie, Prince or Madonna, shifting between alpha to submissive, bravado and vulnerability. The storytelling, however fantastic, has always been an inherently personal exploration.
PARANOÏA, ANGELS, TRUE LOVE takes inspiration from Tony Kushner's play, Angels In America, again using the "suave and sophisticated" alter ego named Redcar first introduced on last year's Redcar les adorables étoiles (prologue) album. In the context of this new release, the album sets the tone for an artistic shift that sonically isn't present on previous releases. Angels – as guardians and avengers – feature heavily in the lyrics, song titles and themes, the album opening Overture calls on a guiding light, the feminine divine and mother as narrator before synths evaporate into the ether and we enter the womb-like Tears Can Be Soft, perhaps erring too close to Massive Attack's Teardrop in homage, but just as beautiful.
As this album is a collaboration with Mike Dean, best known for his production with Ye dating from The College Dropout onwards, as well as working with Beyoncé and The Weeknd amongst many others, there's an understandably grandiose scale and sweeping synth atmosphere. Repurposing Pachelbel's baroque Canon In D for the song Full Of Life is inspired. As an oracle narrating Red's tale, Madonna features on the tracks Angels Crying In My Bed, I Met An Angel and Lick The Light Out, providing a unique mix of sage advice and erotic portent. Journeys of self-discovery invariably reference Dante, The Rakes' Progress or Orpheus and Track 10 is a pivotal interlude, a riotous prog rock abandonment, soundtracking the protagonist's core beliefs. The singles True Love and To Be Honest are synth pop outliers within the album's orchestral concept, but still fit perfectly when they're encountered.
PARANOÏA, ANGELS, TRUE LOVE is unquestionably an art piece; a sprawling, poetic aural play about the transmutability of life, simultaneously elegiac and mournful. Dense in metaphor and symbolism, tapping into the Chris/Red/Letissier performance, especially in relation to his own gender.