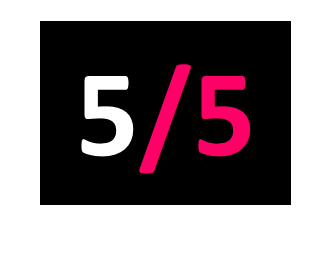 Domino
Released: 11.08.23
Image: Bonnie 'Prince' Billy by Elsa Hansen Oldham
Will Oldham has released so much music in so many incarnations over the last thirty years – perhaps 40, 45 albums? – that it's somehow impossible to get a reliable fix on what he's up to even now. His Bonnie 'Prince' Billy identity is his most prolific and most rewarding but it's still a slippery beast, likely to show up on records with Scottish folk bands or experimental drone outfits. And you always get the sense with Oldham that even at his seemingly most straightforward and honest, there's something else going on, some careful construction.
But know this – Keeping Secrets Will Destroy You is an astounding, beautiful record, the equal of its 2019 predecessor I Made A Place, and occupying a pretty similar soundworld. Take teaser track (and album highlight) Bananas – over a fragile, sweetly melancholy melody and some cooing backing vocals, Oldham exclaims his love in the most innocent yet gleefully, warmly sexual way and celebrates how they "dance around in circles in an end-of-times ballet and shit upon the riches other folks have on display". That's lovely for you.
Keeping Secrets Will Destroy You was recorded with a small, intimate-sounding band back in Louisville and it sounds cosy and close and like a coming together of true friends (and lovers). There's a warm, early-seventies-in-the-woods-in-upstate-New-York feel to the sound, tasteful and understated, Scarlet Rivera-style fiddle and occasional organ swells adding texture. Throughout, Oldham sings like he's passing on eternal truths and wisdom ("Everyone dies in the end so there's nothing to hide, like it or not, I'm singing destruction, like it or not, I'm happy today!") and it always sounds sincere and compelling even if he's putting us on (more and more these days, I suspect he's not). Even his simplest lines can sound like grand statements carved in tablets, such is the weird authority his voice possesses (a voice that's never sounded richer and more gorgeous, by the way). There's a lot of love here, and a desire for simplicity and transcendence, but darkness too: Trees Of Hell is as apocalyptic as it sounds, a blighted folk song that breaks the prevailing mood of bucolic bliss.
Keeping Secrets… gives us a Will Oldham unquestionably full of love, for his family and his music and his life, but there's trouble too. Of course there is. Beautiful trouble.