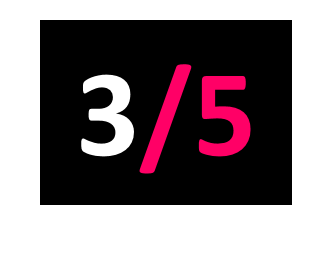 What's Your Rupture?
Released: 06.07.18
Bodega are unapologetically New York and Endless Scroll, the five-piece's debut album, is 14 tracks of brooding art rock. Lead single How Did This Happen!? (interrobang very much included) is a microcosm of the album at large; think catchy garage riffs and witty, ironically humorous lyricism. Recurrent roboticised vocal skits are irritating (hopefully not a sign of meme culture bleeding into music) but if you can look past that there's some great punchy songs to be had, with most tracks weighing in at under three minutes.
After a couple of listens Hozie's relentlessly samey delivery does start to wear thin, but Nikki Belfiglio's lead vocals on songs like X-ray Spex tinged Margot provide just enough relief to hold the album together.