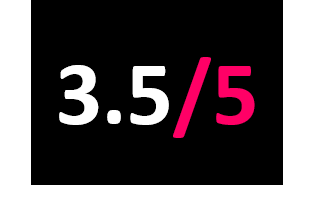 BMG
Released: 29.01.16
After their two year hiatus, Bloc Party are back with their new record, Hymns. Although more mature in sound, the band still deliver their unique tone and radical, unrelentless aesthetic, yet now it's coupled with more demure sounds, reminding us that they've grown up since their unparalleled Silent Alarm.
Looking back to 16 years ago, Kele and Russell are again kicking off their own songs with a new Party, and Justin Harris and Louise Bartle bring energy to the already spirited band.
Teasing us in with accelerated drum beats and synth, the unforgettable voice of Kele Okereke slides us into the album. The Love Within is full of Bloc Party's usual colour, bouncing from bridge to chorus and dabbling on the inbetweens; Only He Can Heal Me is instantly captivating, full of compelling zing and pleasing lyrics.
Where My True Name regrettably confounds as a lifeless hymn (contrary to dismissive comments on the release of the single), The Good News in fact gives us a better feel of the band's electro-led reinvention. Repetitive drum and guitar beats lead us into where Kele kicks off, yet the tambourine and synths distort old and new. Lissack delivers country twang to the bridge, reminding us of the uniqueness of their sound. Although softer than we're used to, Hymns is ultimately filled with unexpected hooks and intermittent synths, displaying the new, mature Bloc Party, whilst retaining aspects of their dynamic former selves.