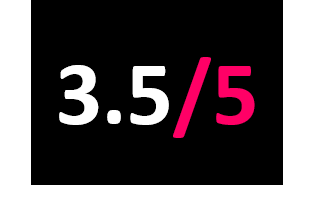 Image by Clemente Ruiz & Chris Friedman
Rise
Released: 05.05.17
www.atthedriveinmusic.com/
It's been 17 years since At The Drive-In released Relationship Of Command, their magnum opus that still serves as the benchmark of American post-hardcore. With the world at their feet, the band imploded, citing the usual musical differences and excesses.
Vocalist Cedric Bixler and guitarist Omar Rodriguez found success in The Mars Volta and, perhaps crucially, lead guitarist Jim Ward has not returned. So in many ways, this is more a Mars Volta reunion record than ATD-I. Bixler's desperate shouting of earlier days has been replaced with a falsetto vocal, no more so than on Continuum, which threatens to come across as more Motley Crue than Fugazi.
It's hard not to reflect on what has come before; indeed, if this was a debut there'd be more to praise in their relentless charge. Opener No Wolf Like The Present hits like a sledgehammer – albeit an incredibly melodic one – and the band rarely take their foot off the bank of pedals that has defined their sound.
Alas, there's a lack of the experimentation that made ATD-I so essential back in the year 2000; there's nothing here like Invalid Litter Dept. Instead, we have the thrash of Governed By Contagions and the big chorus and hook of Call Broken Arrow, but it's all a bit repetitious.
Bixler has stated that Incurably Innocent is about sexual abuse but as with the ATD-I of old, lyrics are often too indecipherable or vague to take real meaning from. Ultimately, it's not a bad record. Recorded in the aftermath of their 2016 reunion tour, it captures the band live and vibrant, but there's an obvious maturity. It's less frantic, with fewer double-barrelled vocals; the frustration of youth more controlled and directed. It all depends if that's what you want from an ATD-I record in 2017.