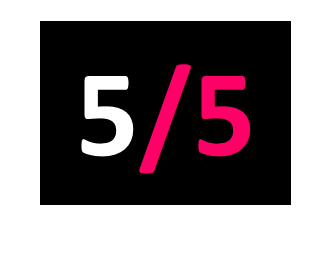 Domino Records
Out now
Image by © Zackery Michael 2022
Look, let's just get this out of the way now. Arctic Monkeys aren't an indie rock band at the moment. If you hated Tranquillity Base Hotel and Casino, then chances are you're not going to love The Car either. Indeed, the first 10 seconds of the faux-sleaze easy listening of Jetskis On The Moat will probably make you want to vomit with rage. However, to paraphrase Teddy Picker, if Tranquillity Base was the punchline told too soon, The Car is the set-up which makes sense of it all.
It's no less playful than its predecessor (the comically flirtatious coo with which Alex Turner delivers the eponymous 'Hello You' being a prime example), but it's a lusher affair, liberally festooned with strings-drenched Bond themes delivered with a characteristic curl of the lip. One key area where The Car differs from Tranquillity Base is that there are one or two more obvious singles, and those it has yielded are among the most memorable moments of Arctic Monkeys history. The album's glorious opener There'd Better Be A Mirrorball and the twinkling beauty of Body Paint, for instance, are up there with the best singles the band have released.
Over the years, Turner and his band have proved themselves to be terrifyingly versatile, and there's plenty of examples of this on The Car too, from the crooning matinee idol singing "the ballad of what could have been" on Big Ideas, to the hard-boiled spy novel narrative of the title track. One of the most impressive examples of their chameleonic instincts, though, is Sculptures Of Anything Goes which is a daring, swooping tapestry of foreboding synths and sparse beats.
Given that they allegedly set out to make a rock record and ended up with The Car, it would take a braver person than me to predict what comes next for Arctic Monkeys, but I'd lay money on it being nothing less than brilliant.