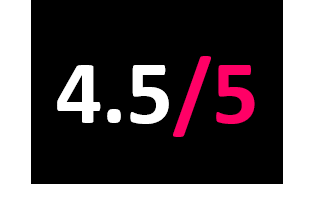 Skint
Released: 12.05.23
Image by Mat Maitland
Following Goldfrapp's last album, 2017's group release Silver Eye, the duo – and Alison in particular – have been absent from the limelight. So, dropping The Love Invention feels like a very distinct, new musical chapter. It also represents a further shift in Alison Goldfrapp's already impressive musical evolution.
What's the best collective noun for hypnotic songs? A bliss? That seems most accurate. This is a beautifully curated set of synth pop, disco and house-saturated tunes, from the sweaty persistence and lurid neon glow of opening track Never Stop all the way through to the soporific comedown of SLoFLo. The album takes its own sweet time, clocking in at 76 minutes, and uses the club experience, a night out, as its main conceit, with Alison providing her own personal playlist.
The kaleidoscopic sampling of Goldfrapp's own credentials is steeped in the influences of 70s-90s nostalgia and fantasy club life. Augmented by Alison's glossy backing and sensual breathy vocals as they intimately twist among the twinkling synths and bassline heartbeats. The Beat Divine, along with half a dozen other tunes, is co-written with Richard X. Mixing the off kilter, early digital sounds he made his name with while cementing Alison's songwriting and arranging as a great pop writer, which means they are all potential singles. Collaborative remixes with Claptone (Digging Deeper), Paul Woolford (Fever) and Röyksopp (Impossible) on the extended release add even more vibrant colour to an already exotic palette.
Mid-album, the twinkling gems that are The Beat Divine and Fever evoke the slinky sway and repetitive motorik beats of Moroder, evolving into more acid house sounds so that by the time we've reached the eager digital prowl of Gatto Gelato with Alison's swooning vocal claiming, "I can make you feel it", you're fully seduced. So Hard So Hot is another standout song that propels you into an ephemeral world of intoxicating, anthemic euphoria; contorted dance moves, perfectly unselfconscious.
We didn't really need any proof, it was never in doubt, but The Love Invention shows that Alison Goldfrapp's willingness to experiment is undimmed and she remains the undisputed queen of the dancefloor.