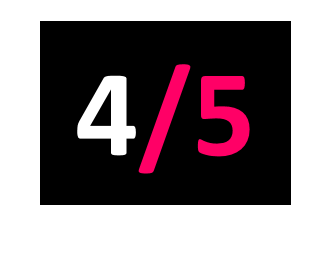 Ninja Tune
Released: 01.11.19
Image by Jonatan Gretarsson
Although The Undivided Five effectively draws a curtain on A Winged Victory for the Sullen's first decade, Dustin O'Halloran and Adam Wiltzie's synonymy with excellence dates back much further. Together with a wealth of celebrated score work, O'Halloran had already courted vast acclaim through his solo piano recordings, while Wiltzie's reputation stems back as far as the early '90s, when he co-founded peerless drone outfit Stars of the Lid.
What a pleasure it was, then, to hear the duo coalesce to such magical effect on 2011's eponymous debut; a record whose still, introspective ambience assimilated an entire new wave of followers, spellbound by a partnership which has borne fruit throughout the 2010s.
While sublime sounds have continued to flow, the intervening years have by and large been dictated by collaboration; a process that's yielded scores to French erotic thriller Iris and Francis Lee's acclaimed drama God's Own Country, along with Atomos, a dance piece choreographed by Wayne McGregor. As such, although the latter was eventually recalibrated as their second studio album, this latest project is in a sense their debut's long-awaited follow-up – a work established from blank canvas, shaped solely through creative impulses of their own.
Recorded across Europe – from their own haunts in Berlin and Brussels to Ben Frost's Reykjavik studio and the woodlands of northern Italy – The Undivided Five's sonic marvels provide further nuance to O'Halloran and Wiltzie's established neo-classical designs, culminating in a record that's at once their most esoteric and multifaceted to date. Occasionally this dense yet minimal tapestry lacks its predecessor's evocative flow, yet slowly but surely wonders unfurl; be it via the absorbing slow-form beauty of The Slow Descent Has Begun, the invigorating bass swells in A Minor Fifth Is Made of Phantoms or the salient contrast between shimmer and shade offered through Sullen Sonata and Aqualung, Motherfucker.
Initially background-friendly, it's a cycle whose true resplendence can only be gauged through repeated listens, rewarding patience with much the same urgency as paraded over its 46 minute duration. Warm and bewitching given time; an ideal companion for winter solitude.