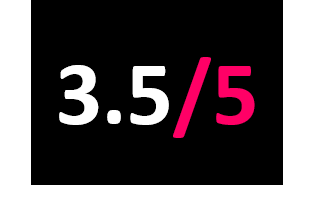 Dead Oceans
Released: 13.04.18
Having burst onto the scene as the noisy, demonic, fuzz-loving bastard offspring of modern shoegaze, A Place To Bury Strangers' subsequent turn towards pleasant but rather more formulaic Cure-ish post-punk made for some enjoyable but distinctly confused records.
Whether it's the band's reshuffled line-up (new drummer Lia Simone Braswell adds a vital energy with her fleet percussion and backing vocals) or just a good run of inspiration to thank, Pinned is their most dynamic and complete work since Exploding Head.
Finding a sweet spot between their chaotic early days and their more refined latter studio efforts, songs like There's Only One Of Us and Frustrated Operator are direct, catchy and as noisy as you like. The sound of a band revitalised.